As a former airline pilot, I know what it's like to want to hold onto time. During that period, both of my children were born. While I managed to be home for every Christmas and every Birthday, I was absent from just about everything else — and I missed my family terribly.
It was during that season of my life that I began to study the art of fine portraiture. Wanting to chronicle my children's childhood so I would never forget, I began taking pictures of my kids with a cheap camera. But I soon wanted more. Never satisfied with 'good enough', my pictures soon turned into portraits and eventually into paintings.
My purpose, however, changed one day as I was driving my daughter home from karate. She asked for her most recent portrait to be displayed on the wall in her room. I was somewhat surprised and asked her why.
"Because when I have a bad day at school," she said, "or if I'm not feeling very pretty, I can look at myself on the wall and know that I am loved."
In that moment, I realized: I'm not creating portraits for my own enjoyment. I'm creating them for my children's well being!
As I longed to spend more and more time with my family, I began to realize that my portraits could help others as well... J.Ridout, Portrait Artist was born.
Today, my clients realize the importance of their family and how quickly they change. My portraits constantly remind them who and what is most important to them. These portraits tell our children that no matter how busy and hectic our lives; no matter what happens: They belong to a family that loves then, and they are always welcome.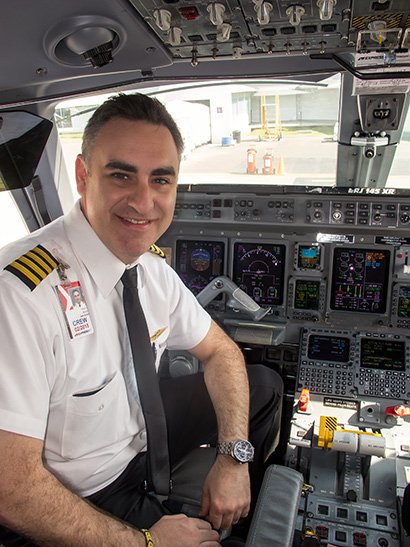 My last day as an airline pilot... November 17, 2014